Recent News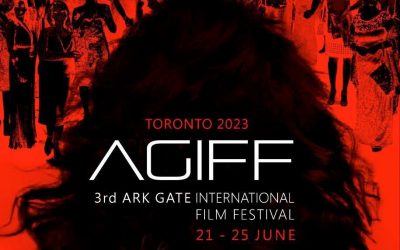 It is with great pleasure that we...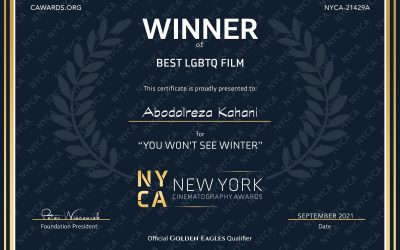 he Movie YOU WON'T SEE WINTER received...
About Abdolreza Kahani

Abdolreza Kahani is an award-wining Iranian director. He has a Master of Art in theatre from the University of Tehran. Kahani's career began by making experimental short films and documentaries at the age of thirteen. His first feature film Dance with the Moon was debuted in 2004. Kahani created eight feature films in his home country Iran, however, Some of his last films were banned from screening due to censorship laws. This left him with no choice but to leave Iran and move to France in 2013. However, despite the Iranian regime's antagonism against Kahani's works his films were very successful, both domestically and internationally, wining many awards from international film festivals such as Karlovy Vary and Thessaloniki. Since he left Iran, Kahani has been actively making films in various countries such as Thailand, France, and Canada. Today, Kahani considers himself a nomad director with having no belonging to one place or country. He enjoys creating in different places around the world and would like to continue to explore the world through the lens of cinema.
About Ark Gate Films Inc.
An International Film Production Company

ARK GATE FILMS' main focus is on the production and distribution of independent films that are mainly exploring topics deeply concerned with complex human conditions and the strife for finding purpose and meaning in life. Our productions use a simple, globally understood language to explore these complexities in order to provoke the audiences' consciousness and intellect.
Register now!
ARK GATE FILMS SCHOOL OF CINEMA

ARK GATE FILMS would like to invite you to participate in our school of cinema. Our goal is to find talented students to work with in our future projects alongside reputable students, while teaching them not only acting skills, but also playwright and directing skills to ameliorate their performance. Students who attend our school will be featured on the website.
The school seminars are both in English and Farsi and will progress in a number of rounds, with every chosen student progressing to a more difficult level. To be eligible to participate in ARK GATES School of Cinema, you must have citizenship or a PR card of a country in North America.