About ARK GATE FILMS
ARK GATE FILMS was established in the spring of 2020 in Canada by Abdolreza Kahani. ARK
GATE FILMS is authorized to produce and distribute films and documentaries in a variety of
genres. ARK GATE FILMS is also active in organizing philanthropic events such as workshops
and film festivals.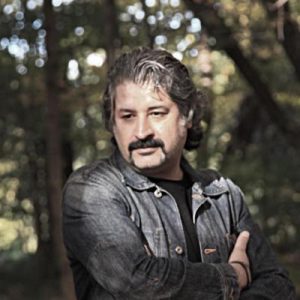 About Adbolreza Kahani
Abdolreza Kahani was born in the city of Neishabour on December 22, 1973. Since the age of fourteen, he had been working as an actor, writer and director in various plays and had won many awards during both his schooling and university years. In 1991, he obtained his diploma in the field of Culture and Literature and subsequently enrolled at the Azad University of Arak to study acting. After graduating in 1996, he began his master's degree at the Faculty of Arts and Architecture, but he abandoned his studies in the final stages of graduation.
Kahani began his career in cinema with making short films. At the age of sixteen, he worked as a producer for a short film titled Laughter. Unfortunately, no copy of this film is currently available. In 1998, Kahani's first professional screenplay was adapted into a film by Mahdi Borghei titled Voyage to The East. In years that followed, he devoted much of his time to making short films. His first short film was Travellers of Need (2002). In 2004, he directed Dance with the Moon, which stopped in the half-way of production because of content disagreements with the producer. Adam is Kahani's first big-screen film, which was directed in 2007. After being screened in the Fajr Film Festival, the film was banned. In 2008, Kahani directed Over There, but this film was quickly banned by the Culture Ministry of Iran and subsequently disqualified from the Fajr Film Festival. Twenty is the name of Kahani's next work, which was released in 2009. This was the first time that one of Kahani's films was screened publicly. For directing this movie, Kahani went to the Damascus International Film Festival. Twenty won the silver statue in the long film category at the International Film Festival of Damascus. In 2010, his next movie Nothing was released. A censored version was authorized for screening in Iran, however, it does not permission for screening outside the country yet. It was right after the production of this film that the new law of obtaining authorization of being screened outside of the country, as well as in the country was enacted. Nothing would become the first film to ever fail in obtaining the mentioned authorization. During the 28th Fajr Film Festival, Nothing was introduced to the audience with only one sequence and won their praise instantly. Iran's Deputy Culture Minister for Cinematic Affairs, who had banned the film until that point, for its alleged black-washing, decided to remove the ban and the movie was finally screened in March 2010. On 11 July 2009 at the 44th Karlovy Vary International Film Festival and while accepting the Special Jury Prize and the Prize of Ecumenical Jury for Twenty, Kahani asked the audience to stand up in respect for the defiance of the Iranian people during the protests against the disputed re-election of Ahmadinejad as president. In 2011, Kahani directed the film Absolutely Tame Is a Horse. Owing to a lawsuit filed by the Iranian Police as well as opposition from the Culture Ministry, it took seven months for the film to obtain authorization for screening. Nevertheless, like his previous film, it was not granted permission for overseas screening and could not reach a wider international audience. The film's international distributer, which had previously lobbied to ensure a foreign premiere of the film, was met with requests for its screening by a number of well-known film festivals. However, the Culture Ministry halted the distributer's activities and continued to prevent the film's screening. The film resulted in statements of support being issued by the directors of a number of film festivals including Abu Dhabi and Chicago. By no reason is the name of another Kahani's films, which was released in 2012. Authorization for the movie was granted after seven months, but the film has stumbled upon many obstacles for its screening. Twenty is the only Kahani film ever to be shown on Iran's state television.
As a result of the difficulties he had faced over the release of his film By No Reason, Kahani finally left Iran for France and, in 2014, directed the film We've got Time there. We've got Time has already been screened at the Karlovy Vary International Film Festival. Following the film's production, Kahani returned to Iran and filmed, Absolute Rest, which features some of Iran's most well-acclaimed actors.
As one might assume, Kahani's other films have also encountered many difficulties, the most important of which has been obtaining screening permits. In the period of five years, five of Kahani's screenplays were not received screening permission and he has thus written alternative screenplays instead.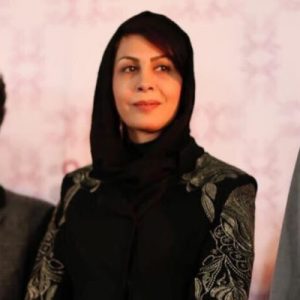 About Shima Monfared
Shima Monfared is a film editor and director of short and documentary films. She has been involved in many of Abdolreza Kahani's projects by editing award-winning films such as "Twenty" and "There" which was nominated for and won major awards at Carlovia and Thessaloniki Film Festivals. Shima has been nominated for the Best Editing Award at the 17th Annual international Iranian Fajr Film Festival for "Absolute Rest". Her first short film, "Role" was screened at 26th Fajr Film Festival and was nominated for Best Short Film at the Second Great Iranian Film Critics and Writers Festival. "Role" has also been nominated for and won the the Golden Butterfly for Best Short Film category at the 21st International Film Festival for Children and Youth. Shima has also participated in international movie projects in France, Thailand, and Canada.