ARK GATE FILMS first festival will be held under the supervision of Abdolreza Kahani in early July 2021.
This festival is for the students of ARK GATE FILMS school of cinema.
Students creat films and judge each other's work in the categories of Best Picture, Director, Screenplay and Actor. Only one person is selected in each field.
So far, more than 20 short films have been made.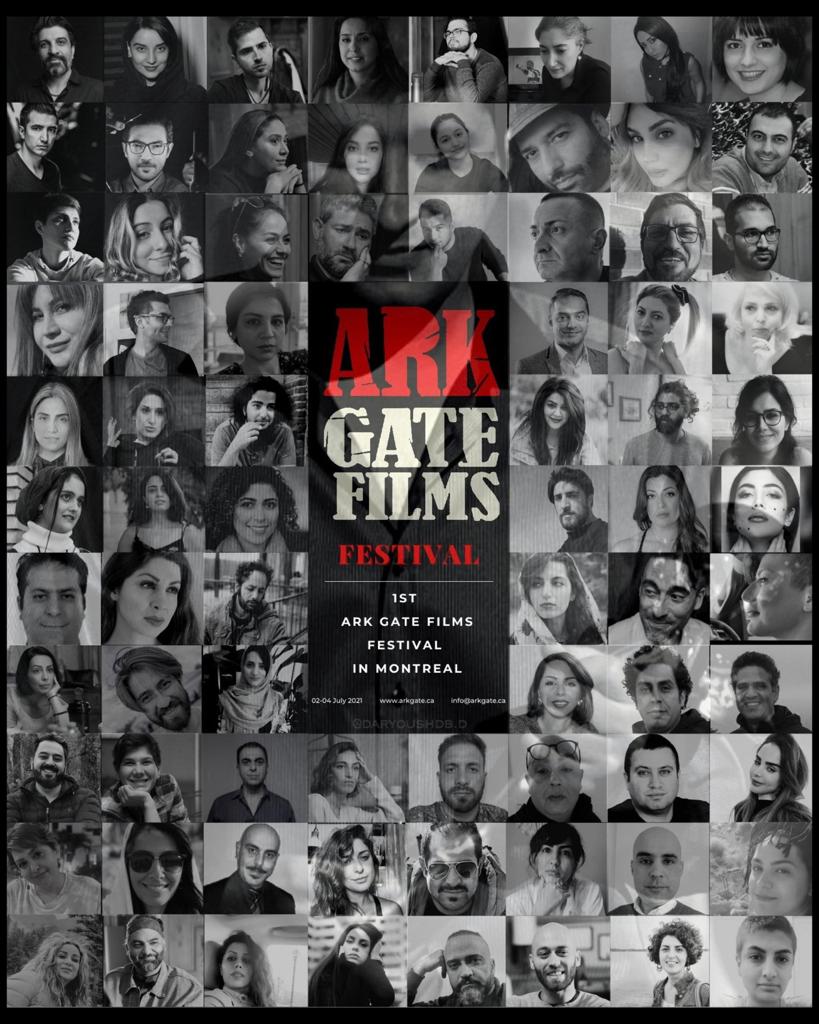 نخستین فستیوال ARK GATE FILMS زیر نظر عبدالرضا کاهانی در اوایل ماه جولای ۲۰۲۱ در شهر مونترال کانادا برگزار می‌شود.
این فستیوال ویژه‌ی هنرجویان مدرسه‌ی سینمایی ARK GATE FILMS است که هر سال در یک شهر از دنیا برگزار خواهد شد.
داوران فستیوال هنرجویان مدرسه هستند که بهترین‌ها را در رشته‌های فیلم، کارگردانی، فیلمنامه‌نویسی و بازیگری انتخاب می‌کنند.
تا کنون بیش از ۲۰ فیلم کوتاه ساخته شده است.
طراح:
داریوش بهارلو